Recap: Middelkerke Urban Sport Park Opening Weekend
Words and Photography by Dan Griffiths.
Tucked away on the coast of Belgium sits Middelkerke. Located in the province of West Flanders, on the North Sea, west of Ostend. Situated only an hour and thirty minutes from the city of Brussels, this seaside resort is a beach mecca for residents of Belgium and the world over.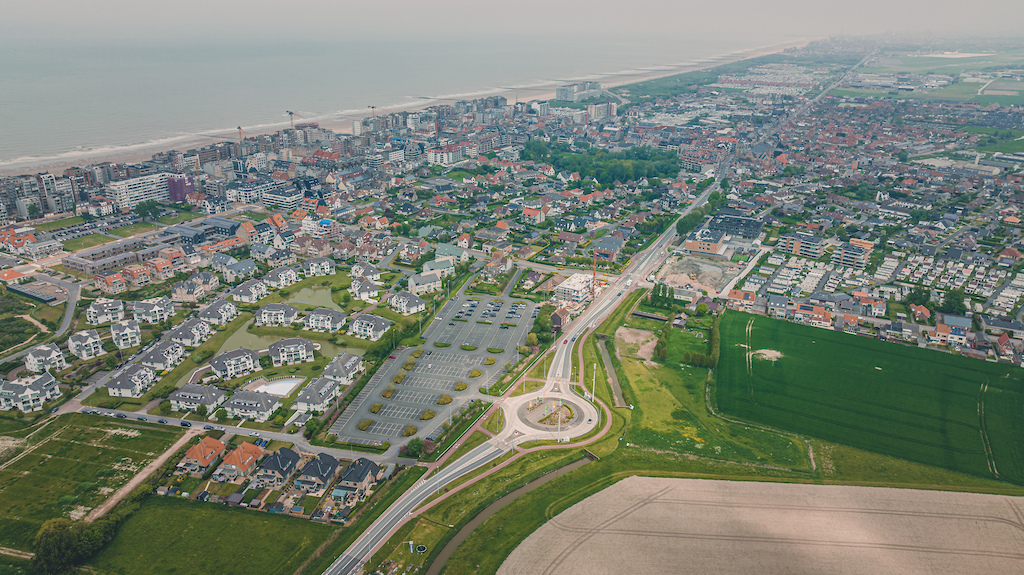 Passing through the flat, empty farmland on the drive over makes for a scenic trip to the coast. Upon arrival in Middelkerke, you're welcomed by a typical resort town, which maintains its quaintness in the older buildings and the history that lines its border.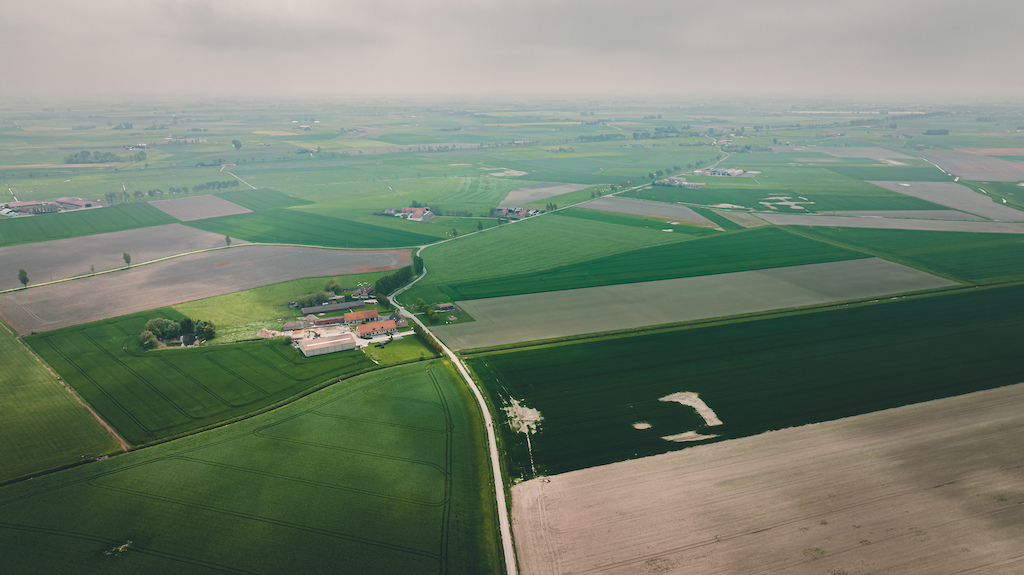 From its tall streets and towering apartment complexes, it isn't easy to gauge its surroundings, but climbing to the top of the 'Warandetoren' opens views of the seemingly endless surrounding fields, which abruptly meet infrastructure and the sea.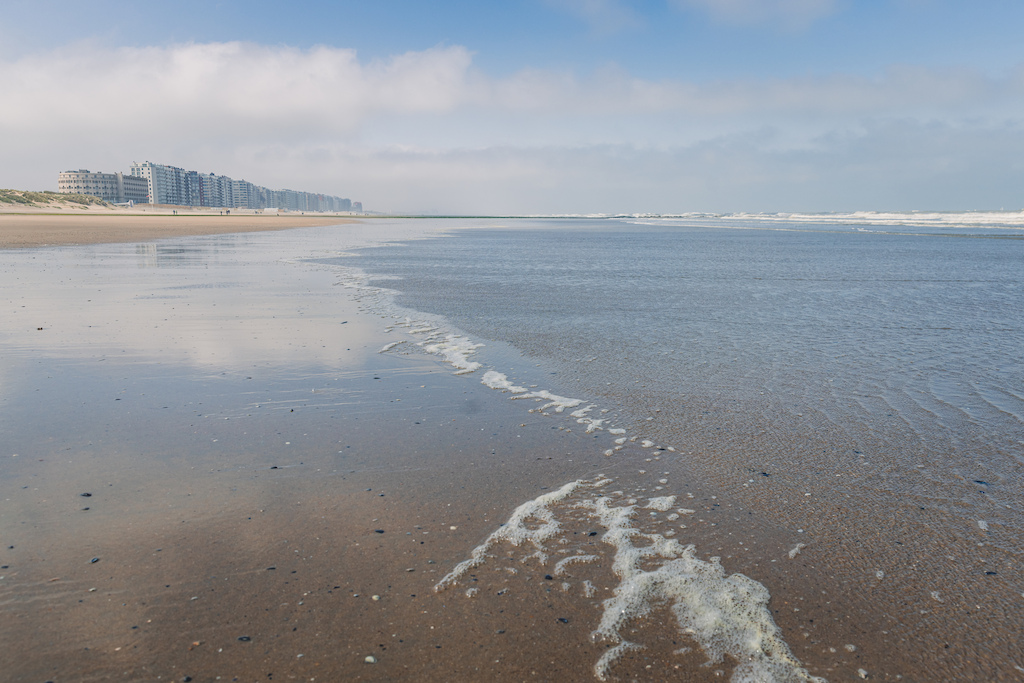 Walking along its seafront, you're met by various artwork, some inspired by World War II, in which Middelkerke played a significant role. You don't have to go far until you stumble across old bunkers constructed by Germany during the war - and just thirty minutes down the road, across the French border, you'll find Dunkirk.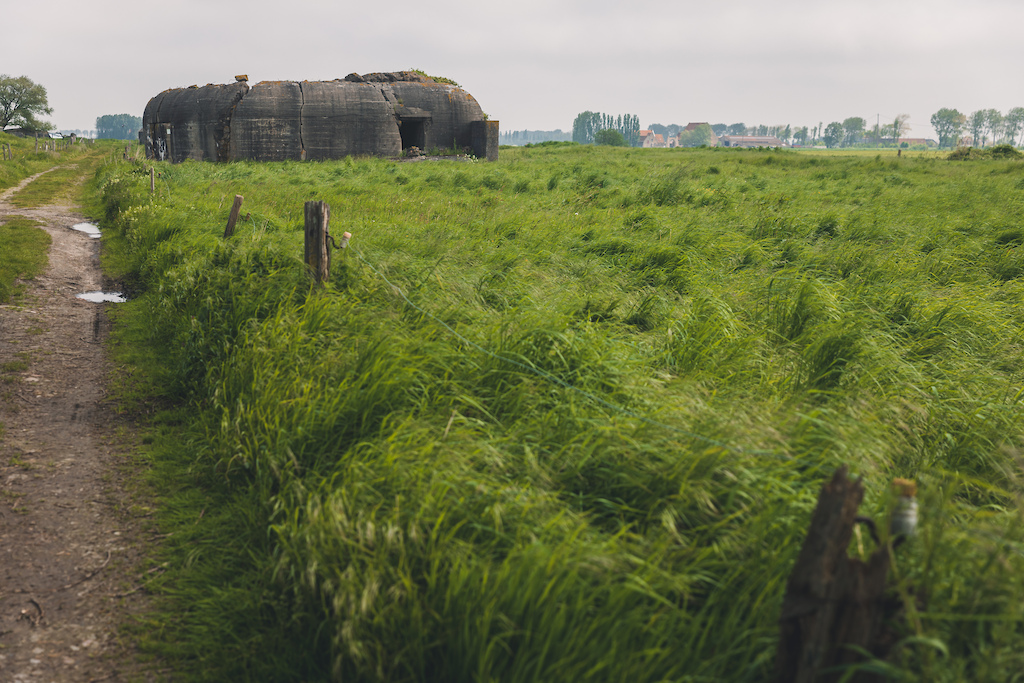 The past weekend was a big one for Middelkerke, as it saw the opening of Middelkerke Urban Sport Park, constructed by Velosolutions Belgium and sitting on an area of more than 6,000 square meters - one of the biggest of its kind in Europe. The Sports Park has something for everybody and is home to a jump line, a kid's pump track, a skate bowl, a parkour area, and, notably, a professional pump track - coming in at 296 meters in length.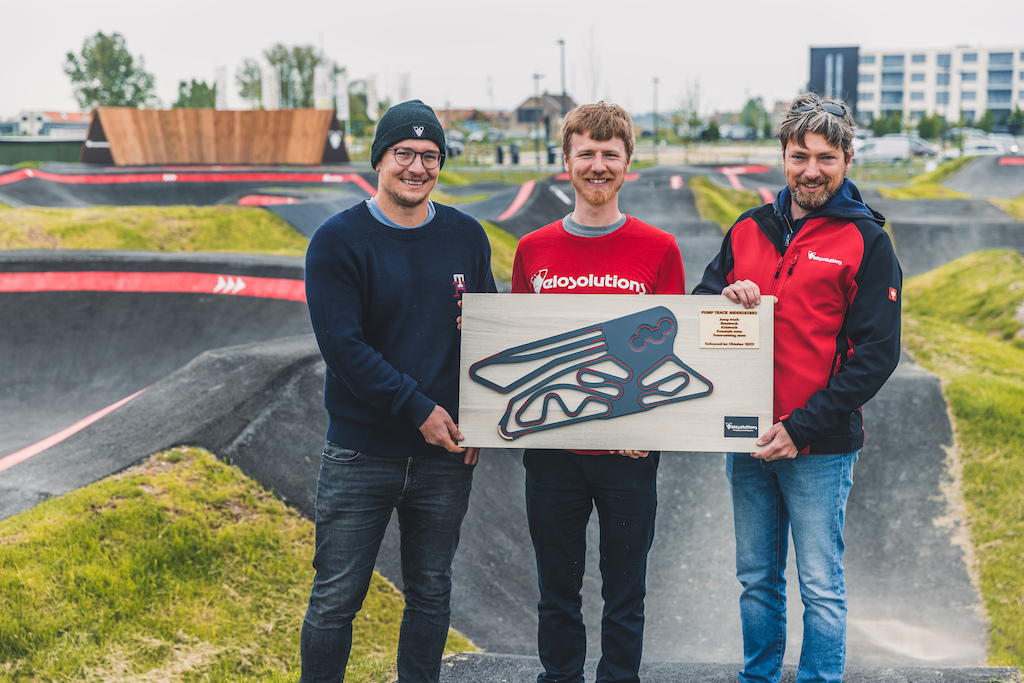 The purpose of the Sports Park aligns with Velosolution's mission of providing safe recreational spaces for the communities while encouraging an interest in sports. On-site to assist for opening day was 'Ride Your Future', whose endeavours focus on activating cycling and pump track interest worldwide.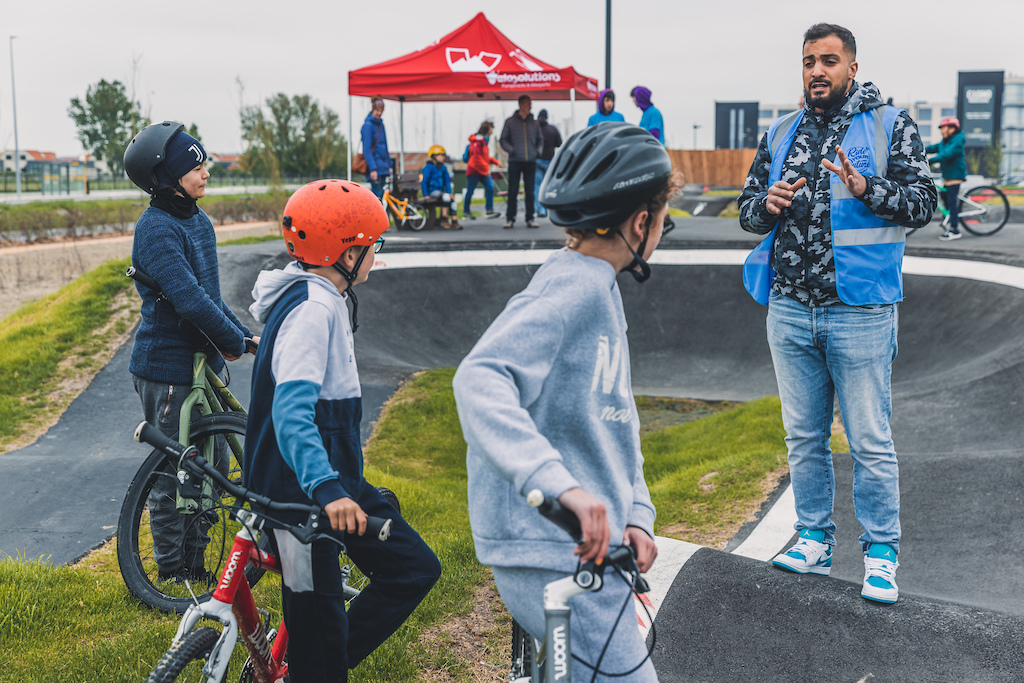 As the opening day arrived, the local's eagerness was apparent as kids and adults flooded the arena, equipped with BMXs, mountain bikes, skateboards, and rollerblades, ready for a day in the park that caters to all. With the help of the guys from Ride Your Future, kids were kitted up and shown through the bikes before they were quickly on track and building pace.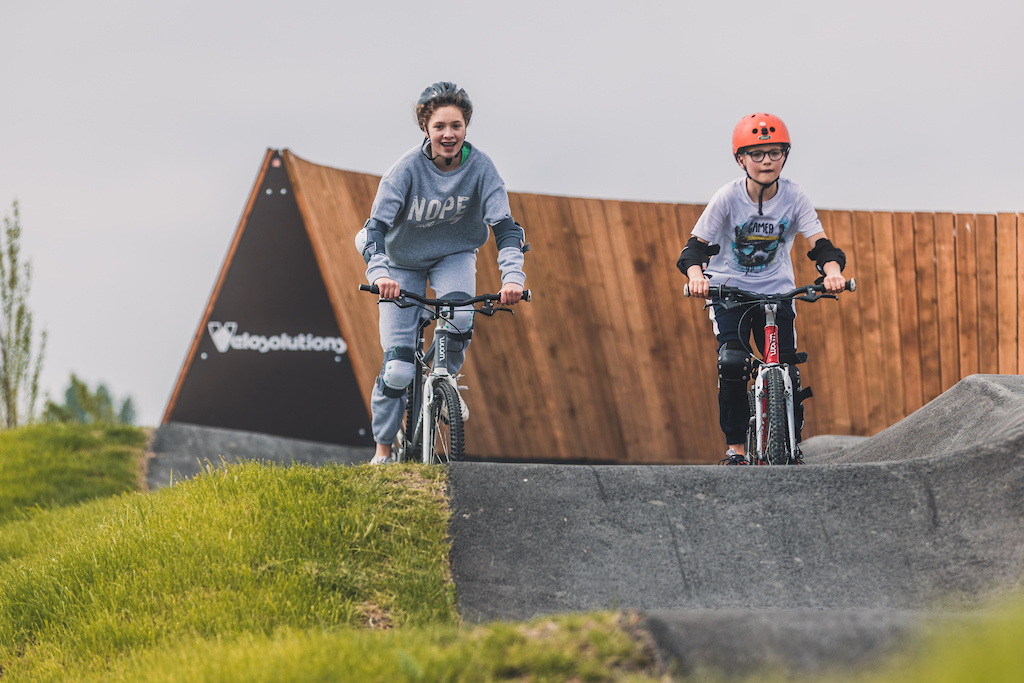 Having hosted the Belgian Trials Championship in 2021, Middelkerke is no stranger to cycling. As much as the park's mission is about finding and developing new riders, there was no shortage of talent on opening day, as the likes of Enzo proved. We counted one kid smashing out 13 laps of the pro pump track consecutively, so if there was ever any doubt about how people would enjoy the place, it was soon forgotten.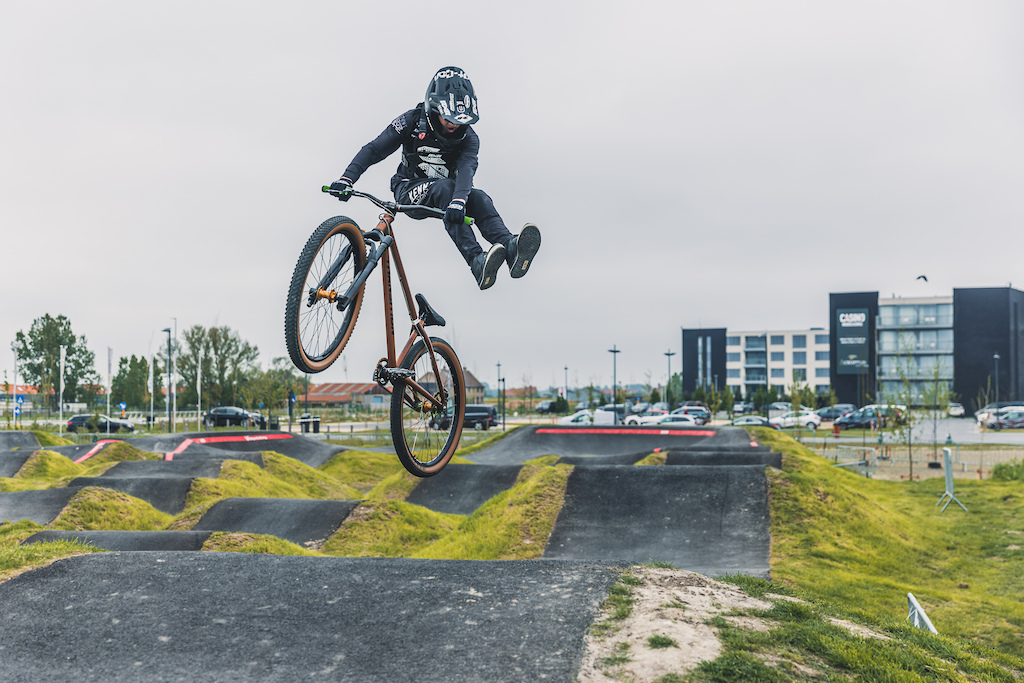 After an exciting morning in the park, everybody headed to the kid's pump track for racing, but despite opening day, this wouldn't be the park's first taste of competition. Less than 24 hours prior, the Sport Arena had hosted the Belgian qualifier of the UCI Pump Track World Championships, which brought the likes of '21 World Champion Aiko Gommers and Pump Track World Champs regular Anaia Istil.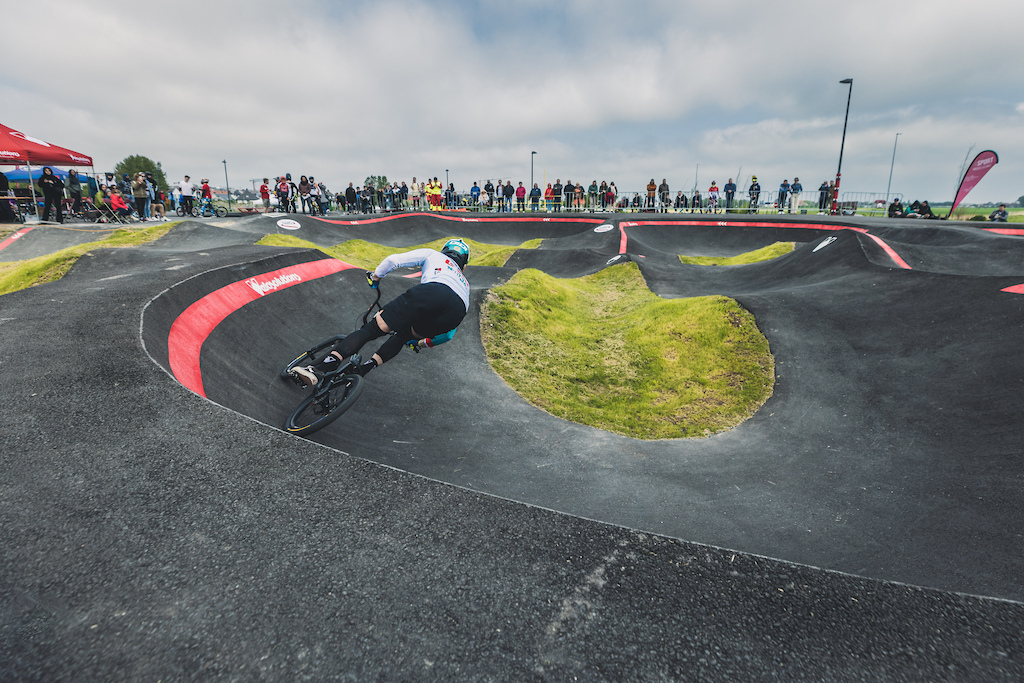 It was your usual qualifier story, with a steady morning practice followed by a fast-paced final, which saw riders battle through knockout rounds until only two men and two women remained. The small final saw Julie Heusequin take a third-place finish ahead of Daniëlle Vrenegoor, and in the big final, Aiko Gommers scraped the win from her twin sister Robyn by a mere 0.094 seconds, securing her ticket to the World Final in Neuquen, Argentina later this year.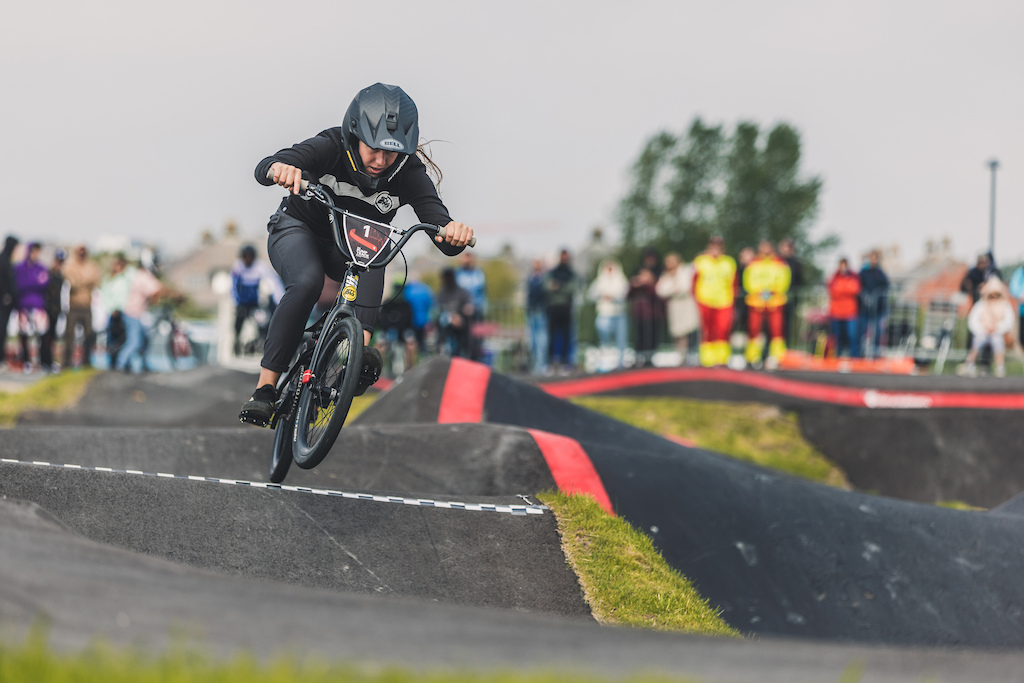 Shortly afterwards, in the men's, Max Van EijNndhoven took fourth place behind Timo Windau in third, while Didi Van Tiggel proved that he was no force to reckon with, taking the first sub-29-second time of the day and securing a first-place finish over Anaia Istil by 0.636 seconds.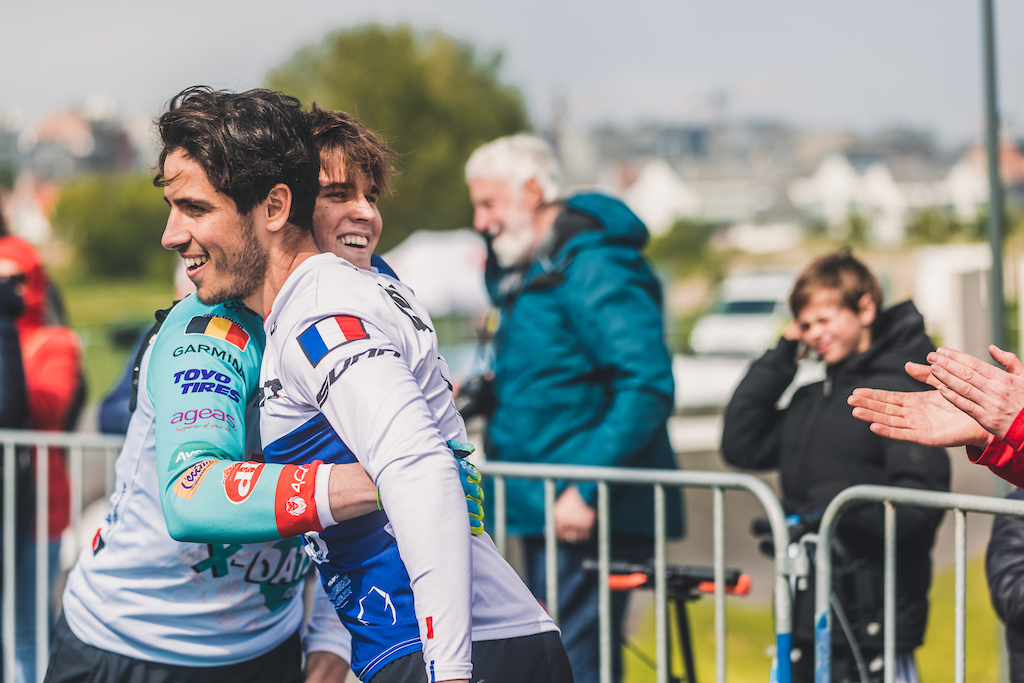 Sunday's racing might not have reached World Champs pace, but it certainly offered insight into the future of cycling in Middelkerke and the surrounding regions. Broken up into four age categories, we saw under 8's, 9 to 12, 13 to 16, and the adults battle it out on the kid's pump track, providing the afternoon entertainment.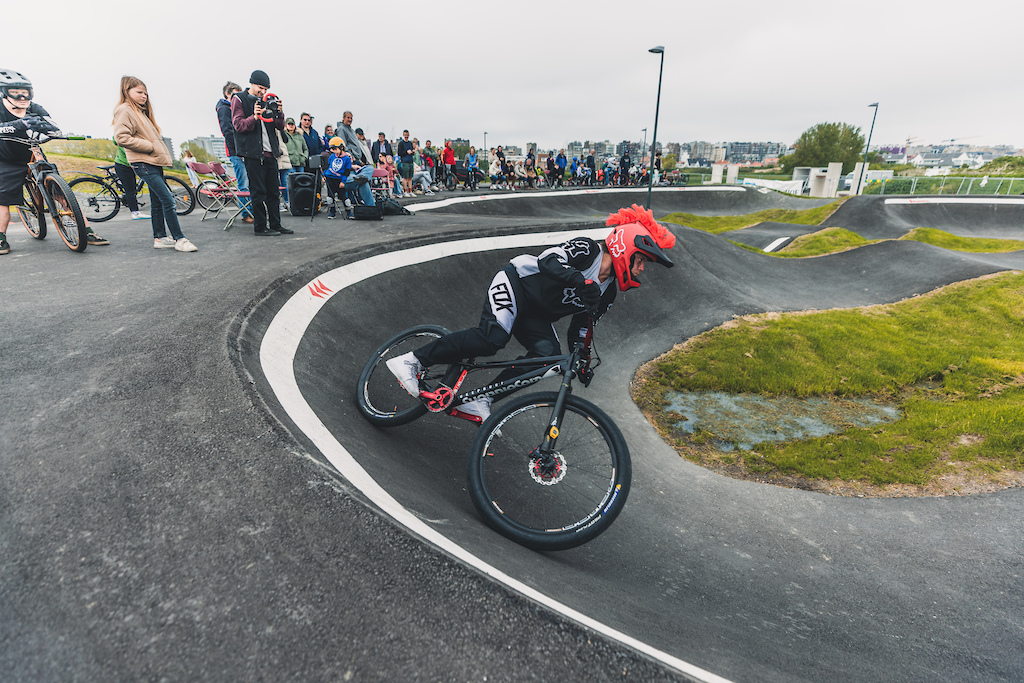 Opening day was ultimately a success. The turnout was far beyond what Velosolutions and the Sport Arena crew could have hoped for, and the park had served its purpose in igniting local passion. With Ride Your Future's help, kids have already found their footing on two wheels, and there'll be no doubt some serious talent coming out of this place in the years to come.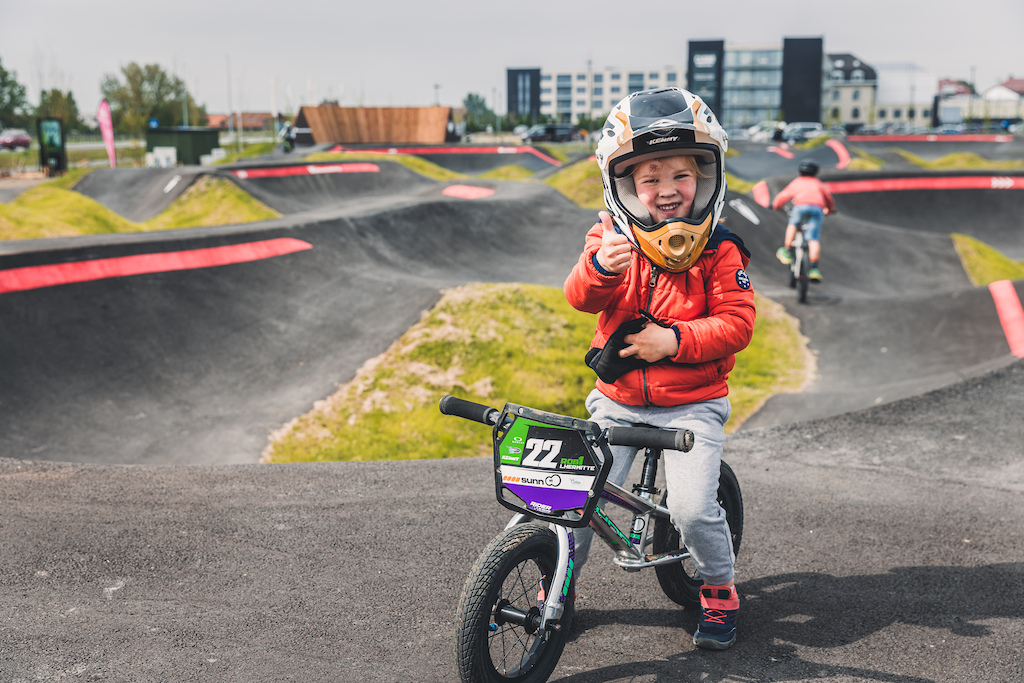 Here's to the future!